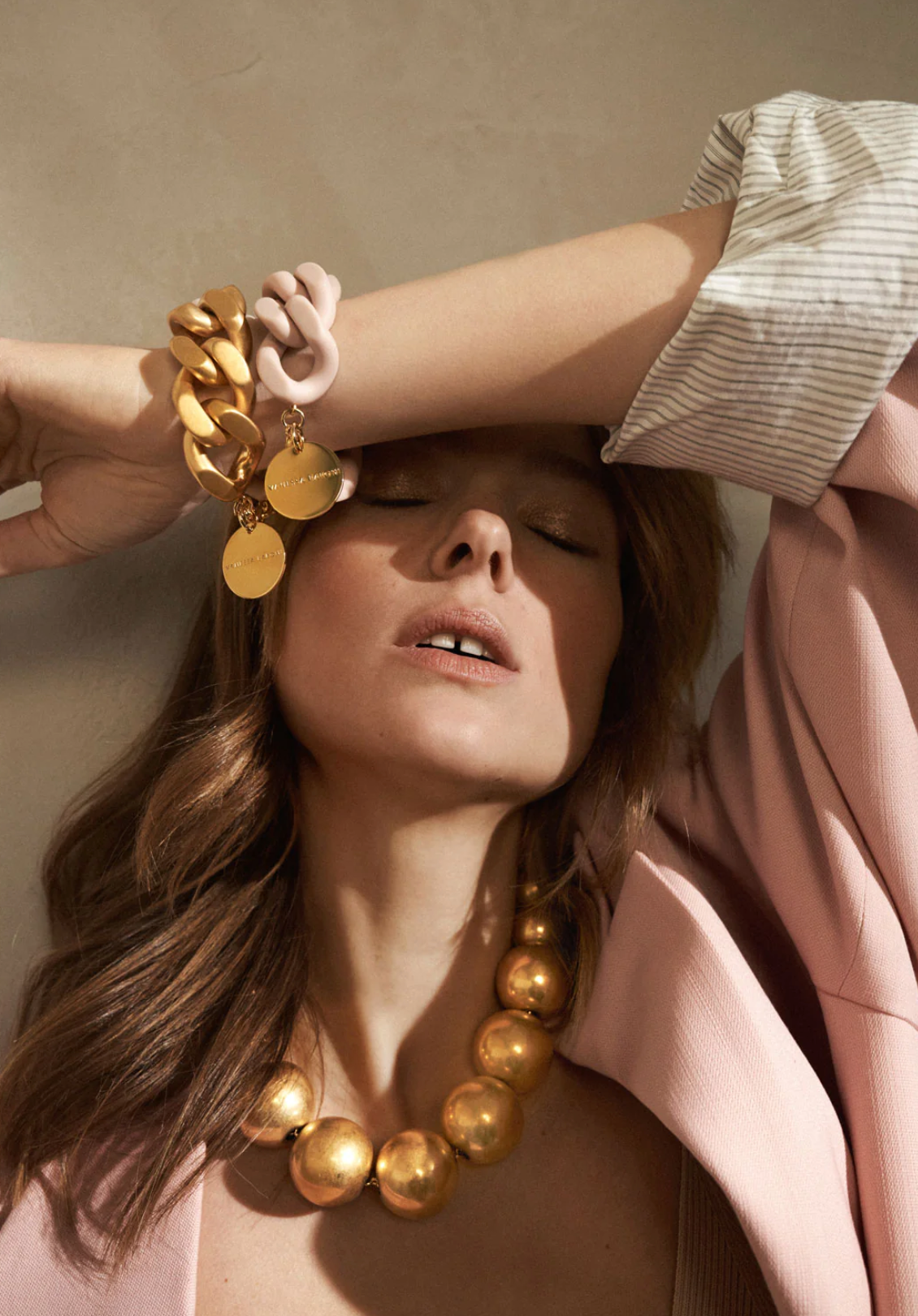 VANESSA BARONI
The
brand is a mixture of inspirations that the designer gathers from her
travels, art exhibitions and from current fashion. This approach, the
composition of different origins, can be seen in the materials and
colours, such as leather, cord and heavy aluminium chains. A central
element, however, is Plexiglas, due to its posterity and fascination
with reproducing shapes in two dimensions. The designer creates individual pieces of jewellery and gives them a life of
their own, standing on their own, like a work of art in a room. The
objects are in the foreground of the outfit, are matching accessories to
sophisticated fashion.
Shop Vanessa Baroni
Shop Dylan Kain for the Festive Season!
CHAPTERTWO
"Be unique - Shop Boutique"
A fashion boutique dedicated to providing you with quality, timeless and luxe pieces from around the globe.